I had a chance to go to California to visit some friends of mine and I swung by Stockton to have a look at the ol' girl. I had heard from Patty at Ladd's Marina that they had finished reefing and caulking and painting the underwater ship and that they had put her in the water since the hot season in CA was upon us and it would only dry out more....So you can imagine my surprise to find her in the same place I left her almost a month ago...On blocks safely on terra firma.
No one was around to ask what happened, but when I got on board I could soon figure out what had happened. I saw a significant amount of water in the hull so I figured that they had put her in the water, soon realized she was leaking like a sieve and quickly pulled her out to avoid her sinking! I later learned that was exactly what had happened and so now they are working on plugging the leaks...This is to be expected with a wooden boat so I am not worried.
But I did see quite a lot more cracks and movement of the planks and especially the bow show quite some significant shrinkage...
Ladd's Marina is going to reef and caulk and paint the above-water ship now as well. I also took the opportunity to strip the boat of a few bits and pieces I can work on at home so I took down the benches and the hand rails so I can work on them at home.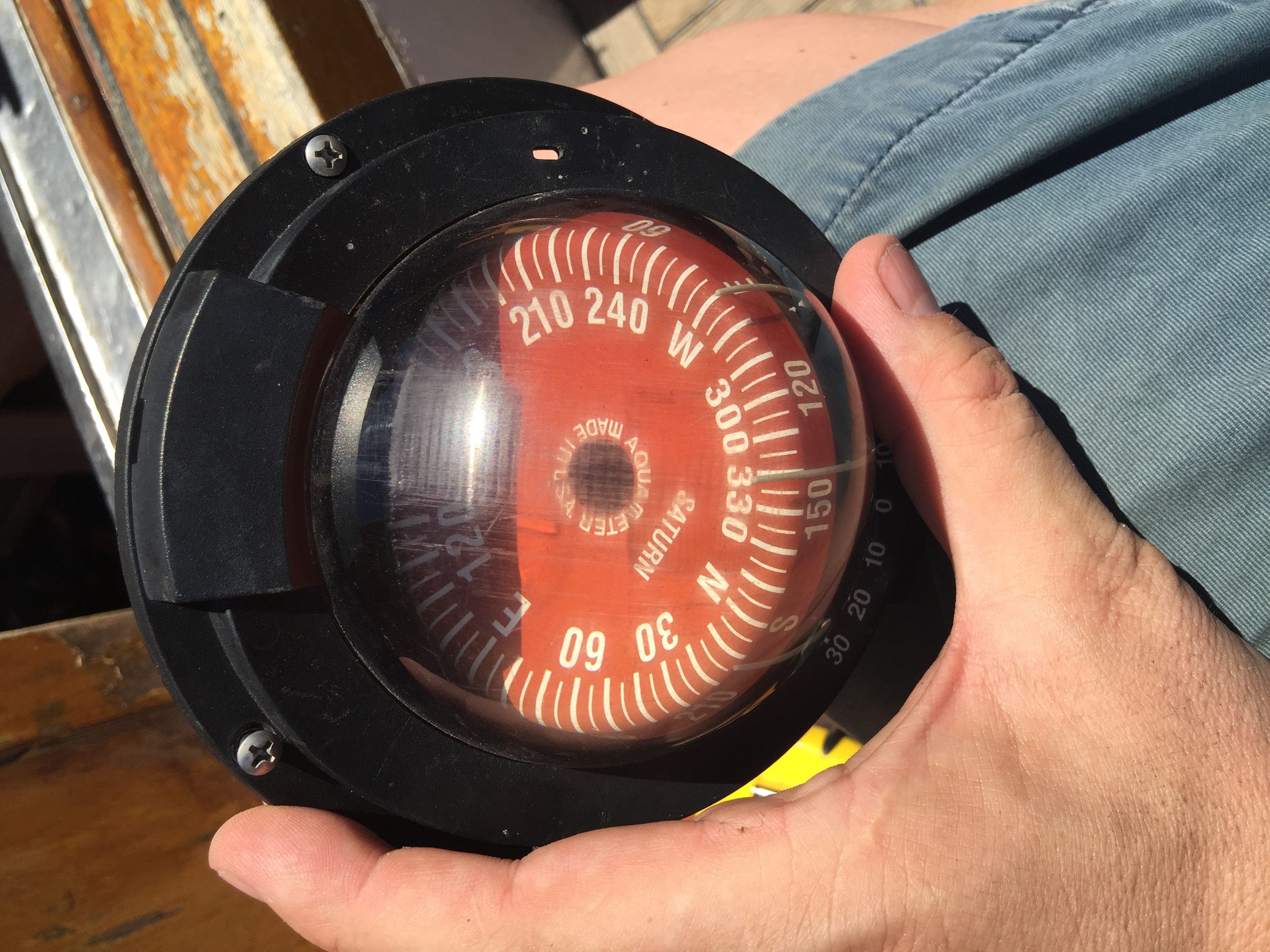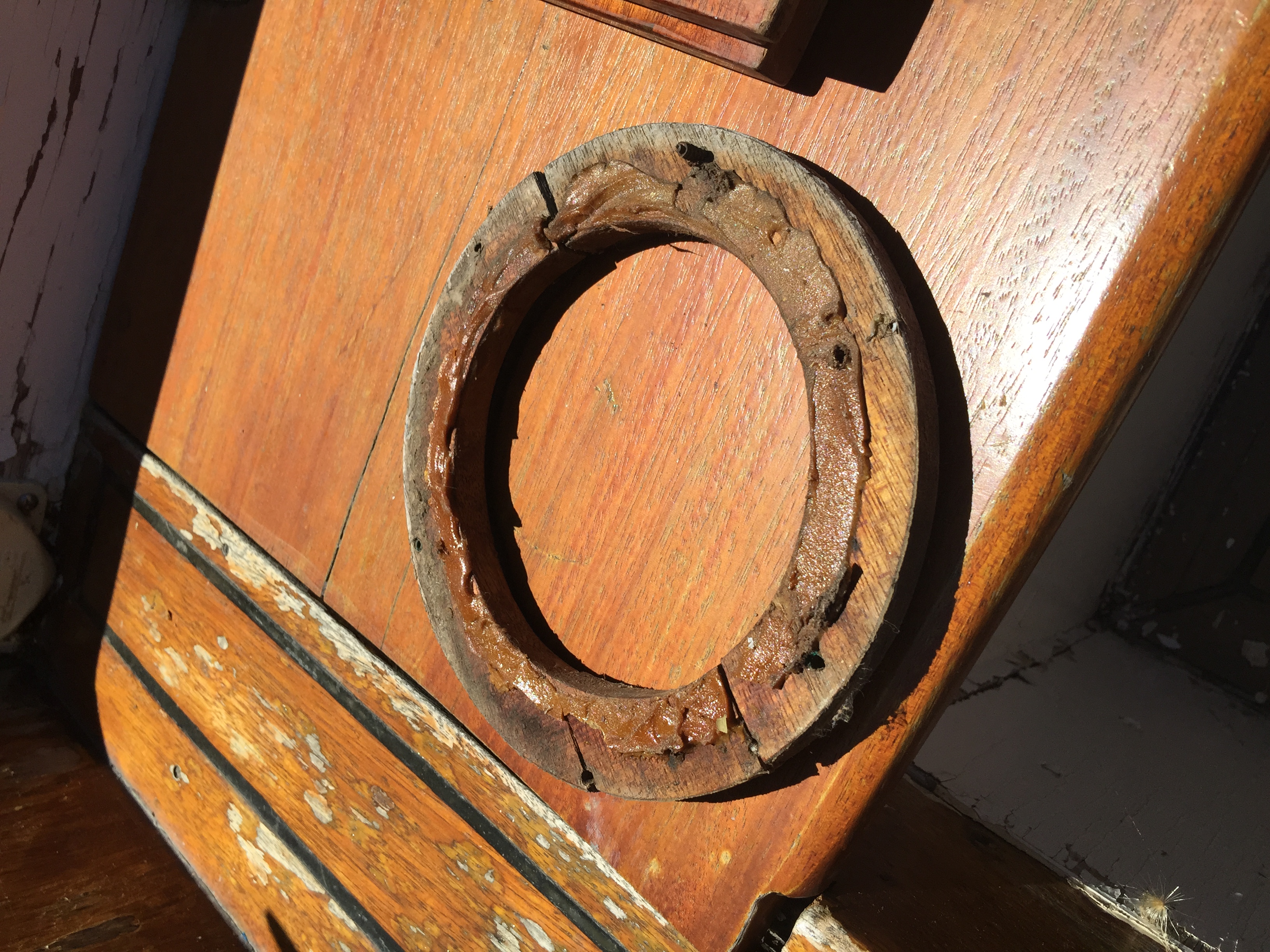 On Friday I had met with my good friend John at his cabin in the Anderson Valley area, which he bought after he saw the wisdom of me buying the Grass Valley property. We apparently had agreed to meet at the Ladd's Marina warf on Sunday so I could show him and his step-dad Jim my boat, but in stead of me being at the warf on Sunday, I was doing this:
Suffice it to say that John was not happy that he drove all the way up to Stockton from San Leandro (that's over an hour away! :) but he was graceous enough to leave me a little "house" warming party gift. I had not noticed that my ship already owned a bottle opener and one that looks like it had been installed there in the days of its first launch (1951) but it still has to go.